Caltrans Natural Environment Studies

Caltrans, the California Department of Transportation, is responsible for building and maintaining the transportation network in the state. &nbsp That includes highways, freeways, airports, railways, and ferries. &nbsp Since Caltrans is a state agency, it must comply with state environmental laws (such as CEQA) when considering and implementing projects. &nbsp As part of the environmental review process, Caltrans considers the impacts their projects may have on the natural (and human) environment.

To obtain and maintain consistency in those evaluations, Caltrans has developed specific protocols it requires for all studies of the natural environment, and refers to them as a Natural Environment Study (NES). &nbsp Caltrans requires all biological resource consultants, such as DMEC, to follow the procedures and protocols for each NES.

DMEC and its staff have conducted Natural Environment Studies for Caltrans, such along State Route 41 for a widening project in Madera County, along U.S. 101 for the Willits bypass, along State Route 99 and the State Route 181 interchange, and for a dozen of the Botanical Management Areas scattered throughout the state. &nbsp DMEC is has the expertise and experience to complete Natural Environment Studies to satisfy Caltrans requirements.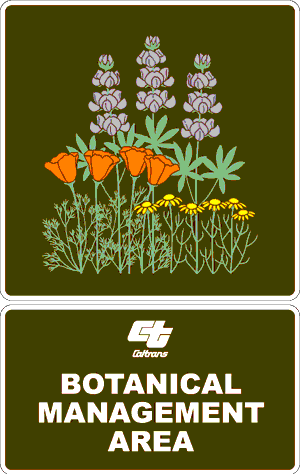 DMEC helped identify, and study, the twenty (20) Botanical Management Areas scattered across California to help preserve California's botanical heritage and educate the public about those special areas. &nbsp A write-up about this project, funded by the Federal Highway Administration, can be found at this FHWA article. &nbsp Specially designed signs were created and posted at each of the twenty Botanical Management Areas. &nbsp Unfortunately, the signs are so attractive that people have stolen them. &nbsp Another website provides a write-up about the Caltrans Botanical Management Area project, posted by the University of California Berkeley Institute of Transportation Studies Tech Transfer newsletter titled, "The Nature of Roadsides".


---
This page last updated 26 January 2007