Chile and Argentina
December 2004
Updated: 6 January 2008

View of Santiago from a small park in the center of town near our hotel towards the Andes.



Another, closer view of Santiago.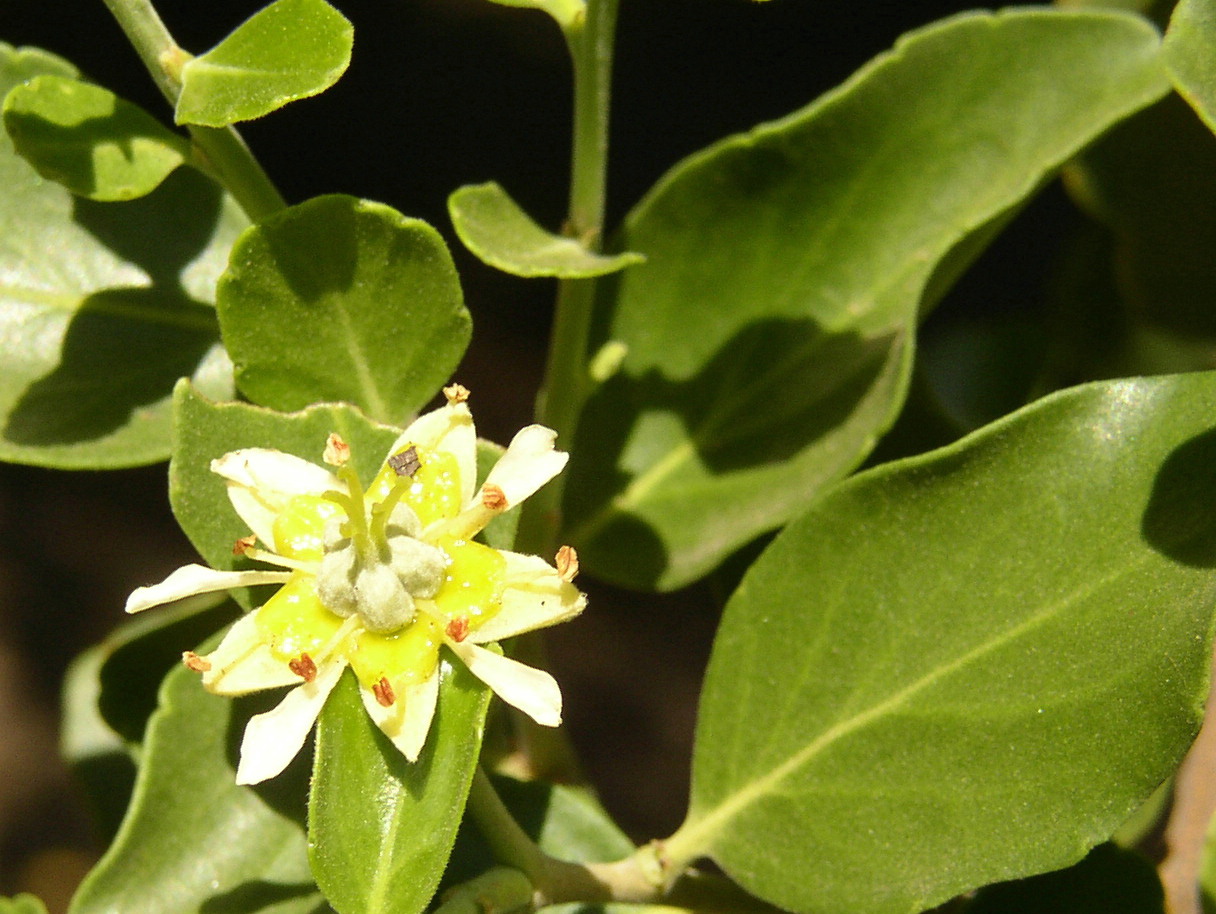 Flower and leaves of the Quillay tree (Quillaja saponaria) in the Rose Family.



Our kayak on a river east of Puerto Varas, draining into a fjord in the Lake District, on a rainy day.



Our lodge at the mouth of the Cochamo Valley at the start of a 20 km horseback trip.



Our Goucho guide leading us on horseback into the Cochamo Valley (which rivals Yosemite).



View of granite domes and temperate rainforest deep in Cochamo Valley.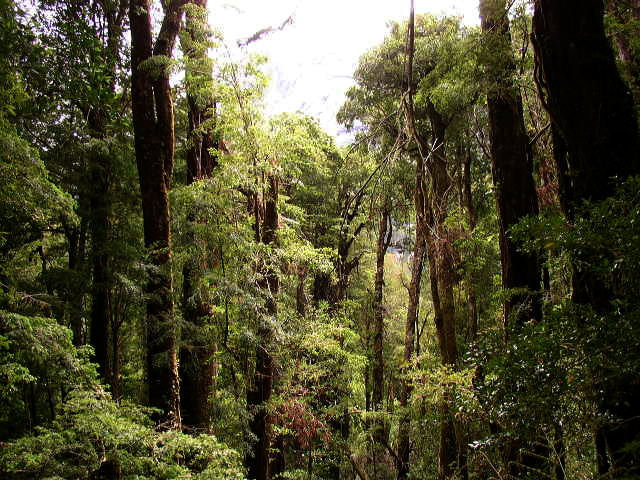 View of the dark lush temperate rainforest of Cochamo Valley.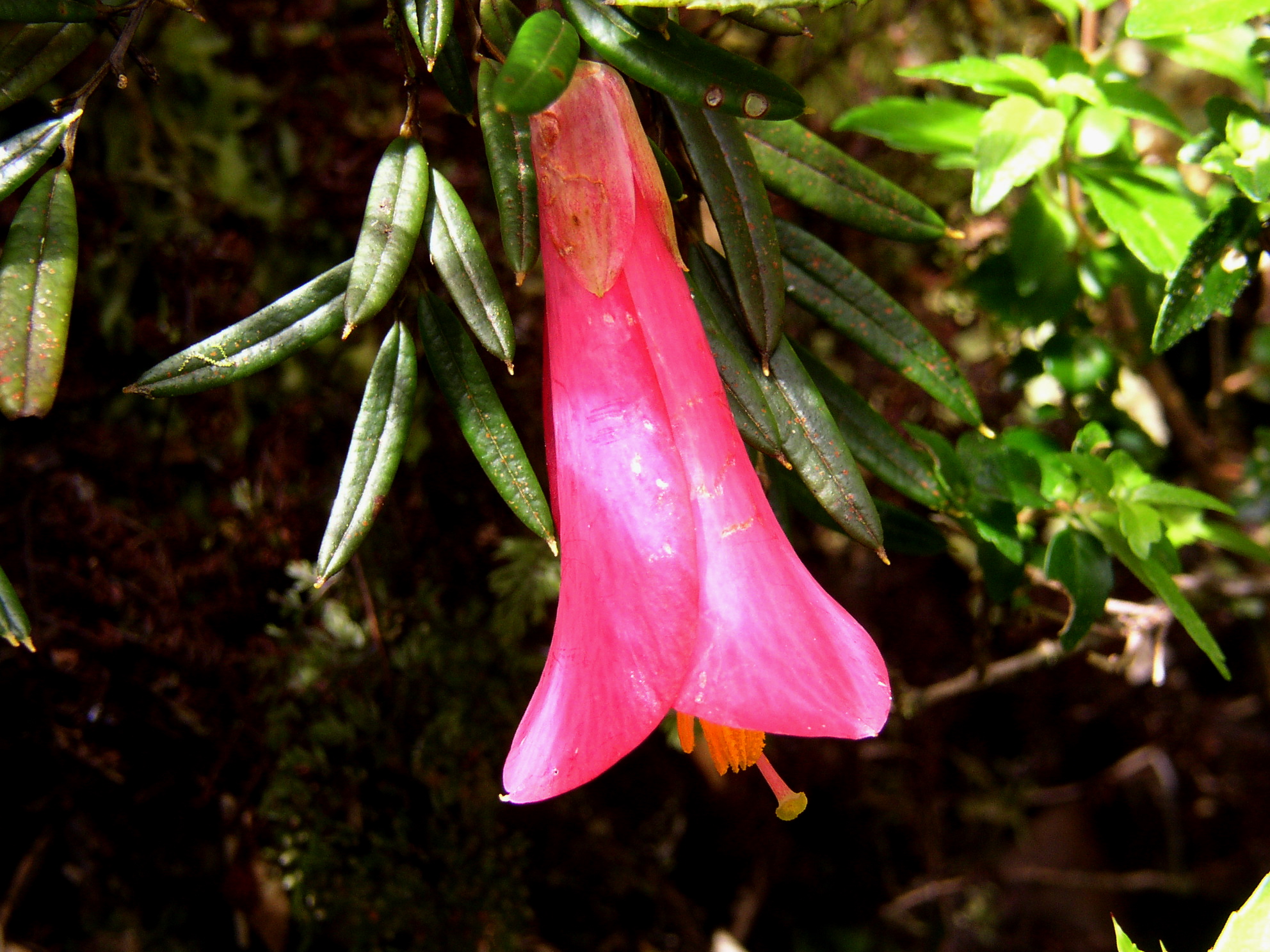 Coicophihue (Philesia magellanica), a beautiful vine that looks very similar to the Chile national flower, Copihue (Lapageria rosea), a vine w/deep magenta flowers.



A waterfall in Cochamo Valley.



Volcano Osorno, NE of Puerto Varas.



A waterfall in Puyehue National Park on the Rio Gol Gol .



A native fuchsia, Chilco (Fuchsia magellenica), framing a small waterfall in the Puyehue NP.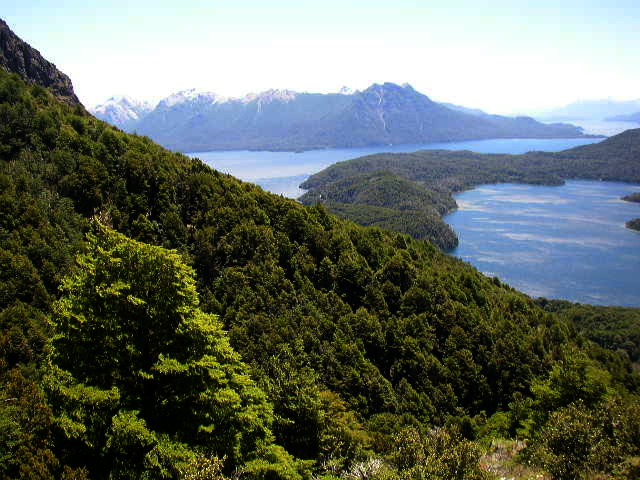 View of large lake N of San Carlos de Bariloche, Argentina. Southern Beech (Nothofagus dombeyi) forest dominates the mountainsides of the Andes in this region.



A glacial valley in the Yerba Loca sanctuary in the Andes just E of Santiago.



Pigeons in a Santiago city square.